Automotive Excellence, Inc. is a family-owned classic and new model car repair shop servicing Huntington Beach and surrounding areas with honest and professional automotive repair, performance and maintenance services. With over 15 years of experience, we provide the best quality auto repair services in town.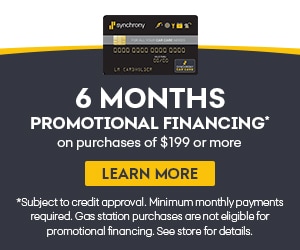 Find out how you can Save Hundreds on Services you use the most by joining our Insider's Car Care Club. You can have a discount whenever you NEED or want service, not just when it's on sale. Do you find yourself hoping you can find a coupon or a sale when your car needs service or repair? Forget all of that, no more wasting time, you can save money and your valuable time.
What Our Customers Are Saying
What Makes Automotive Excellence Different
We offer free take home service within a 5 mile of our location!
Our all auto maintenance services, from oil change or major repairs, include a free 27-point courtesy inspection, so you can leave our shop knowing your vehicle is in top condition.

Our waiting area has free wifi, so you can stay connected and productive while you wait.

We stand behind our warranty with a 24-month or 24,000-mile coverage.
What Sets Our Mechanics Apart
DEPENDABILITY, RELIABILITY, TRUSTWORTHINESS.
People associate these words with the best auto repair shops in California. You can't just take every shop's word for it because every shop claims to be all of these things. With today's connected world and online reviews, businesses must be transparent about their integrity.
Our classic car repair shop is completely transparent and treat our customers like family, which is why they love us! We don't charge hidden fees or upsell unnecessary items. We provide kind, considerate, and reliable service. Our reviews prove that we are reliable, dependable, and trustworthy.
Ask about our warranty. Review our auto repair services.
During regular business hours, we are open Monday through Friday from 8:00 a.m. to 5:00 p.m. With years of automotive repair and performance experience, Automotive Excellence consistently delivers quality work. We're a member of the Be Car Care Aware program. 
Contact us now if you need auto repairs!
Like us on Facebook!
Auto Repair and Maintenance Services
Our main goal is to educate you about your car. We also want to show you how to properly maintain your automobiles so they last as long as possible. Learn more…
Professional Performance Upgrades
If you are looking to upgrade performance parts on your car, you have come to the right place. Automotive Excellence Inc. has a team of experts ready to help you get the most from your car. Learn more…
Premier Muffler and Exhaust System Services
Automotive Excellence Inc. is the premier car muffler and exhaust shop in all of Huntington Beach, CA. We pride ourselves on our experience, knowledge and quality of our work. Learn more…
Trailer Hitch Welding and Installation
As you may already know, we are a "full service" automotive facility. This means that we not only do general auto repair and performance upgrades, we also do trailer hitch installation, custom fabrication and welding. Learn more…
We proudly provide auto repair service to car and light truck owners in Huntington Beach, CA and surrounding communities